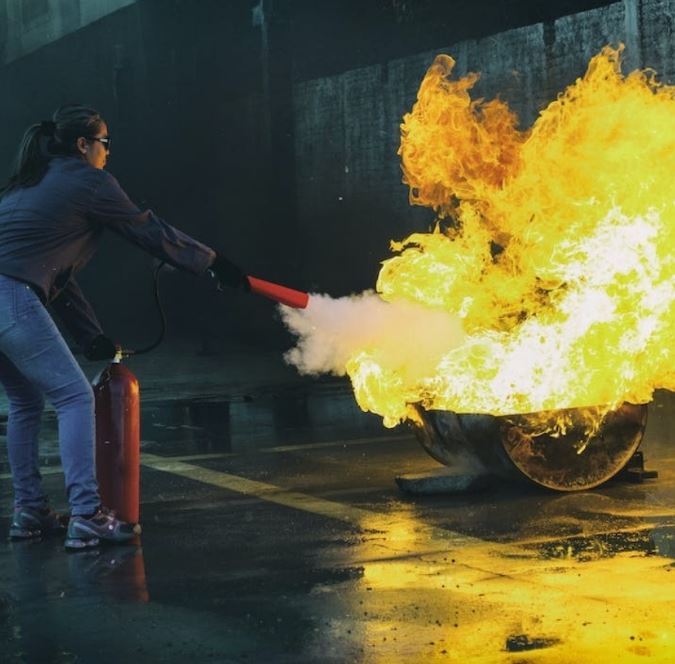 Specialists in

Fire Training
Our bespoke Fire Safety training is tailored to your specific needs. With three unique courses—Fire Awareness Training, Fire Extinguisher Training, and Fire Warden/Marshall Training—we cover all aspects of fire prevention and response. From daily routines to emergency protocols, our comprehensive training equips you with the knowledge and confidence to protect lives and property effectively. Choose us to create a safer environment for everyone, with the right skills and readiness to handle fire emergencies.
Need A Quote? Use Our Free Quote Calculator For An Instant Quote!

Our fire extinguisher training is not only fun for the employees but also offers potentially life-saving practical skills that could save your company and ensure that you are meeting all your legal requirements as an employer.

Do your staff know what they are supposed to do in the event of a fire? Do they know how fires generally start and how to mitigate the risks. Every employee is legally required to know what to do in the event of a fire - this course will ensure that they do.

Our Fire Warden Training course is an in-depth training program that equips participants with the skills and knowledge required to become a fully qualified Fire Warden and to understand what this position entails.